Senators Demand Answers On Decision To Hold G-7 Summit At Trump Doral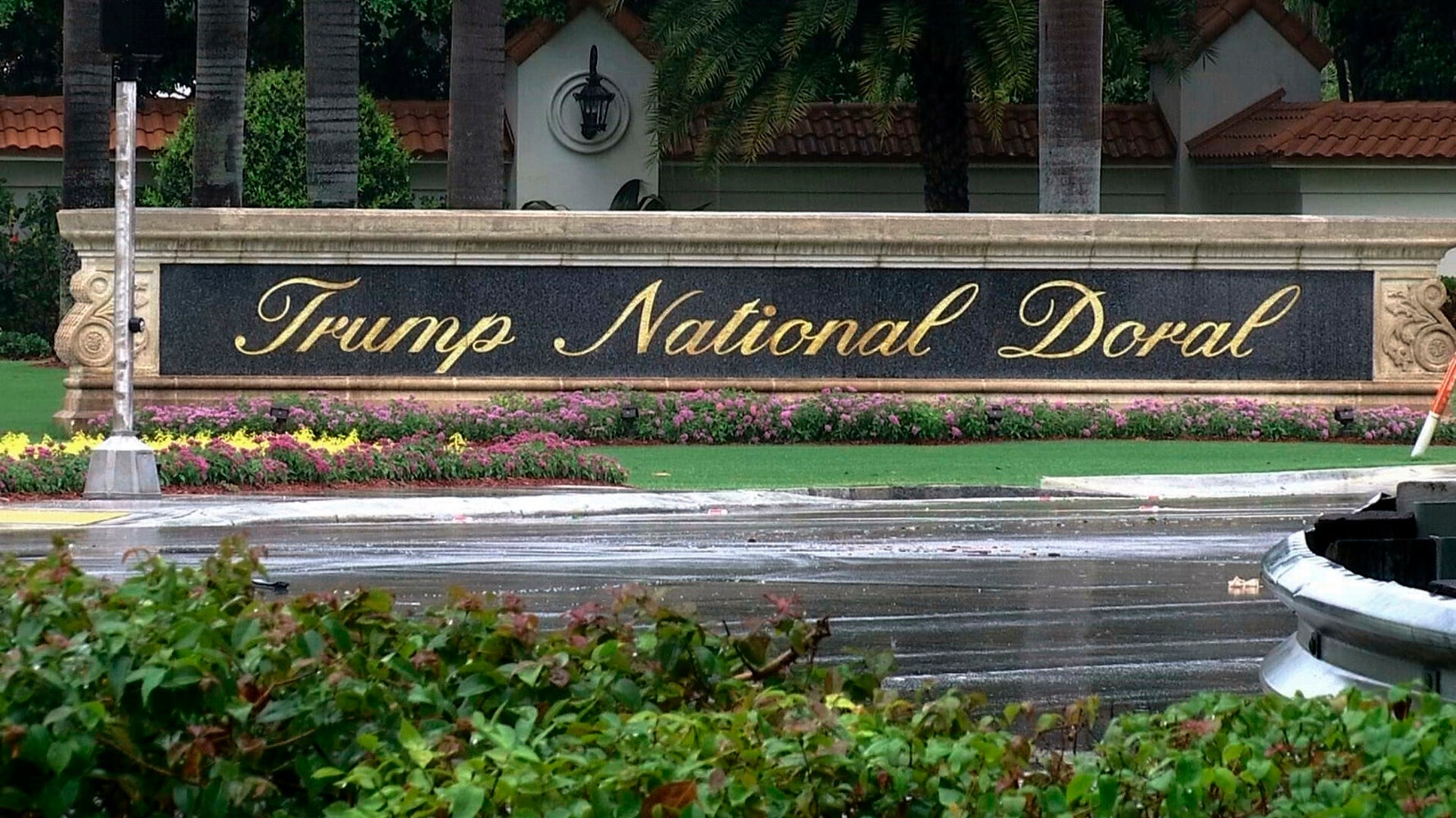 A group of senators has demanded that President Donald Trump's administration explain itself for allowing next year's Group of Seven summit to be held at the president's Miami golf resort ― a seemingly flagrant constitutional violation.
In a letter dated Thursday, Sens. Sherrod Brown (D-Ohio), Ron Wyden (D-Ore.) and Gary Peters (D-Mich.) called the decision "another outrageous example of the President using his office to funnel money from American taxpayers and foreign sources into his own pockets."
The Constitution's emoluments clauses forbid any president from profiting off his or her role in the Oval Office.
Acting chief of staff Mick Mulvaney revealed Trump National Doral would host the next G-7 summit of top world leaders at an extraordinary press conference Thursday afternoon.
"This was by far and away the best choice," Mulvaney said, claiming that officials considered 12 potential sites before settling on Doral. He also claimed Trump would not profit from the decision to hold the global conference at his own commercial property.
In their letter ― addressed to Mulvaney, acting Homeland Security Secretary Kevin McAleenan (who submitted his resignation last week), Treasury Secretary Steve Mnuchin and Secretary of State Mike Pompeo ― the senators demanded to know when Trump first suggested the summit be held at his Miami resort. He first made the suggestion publicly in late August.
The senators are demanding to see a wide swath of documentation, including texts, emails and meeting notes, a list of precisely which other sites were considered and those properties' bids, and projected costs of hosting the summit at Doral.
Multiple past White House ethics chiefs ― along with Fox News legal analyst Andrew Napolitano ― have slammed the decision as a clear violation of the Constitution's emoluments clauses.
Other critics say Trump may have violated the constitutional ban on accepting outside payments on multiple occasions already, having made frequent visits to his golf properties in Virginia and Florida since his inauguration. The White House, for its part, says these visits are billed "at cost" so the Trump Organization derives no profit from taxpayer dollars.
But the president sparked even more questions when Vice President Mike Pence stayed at Trump International in Doonbeg, Ireland, over the summer, even though his meetings with Irish leaders were on the other side of the country, in Dublin. Pence's trip is currently under investigation by multiple congressional committees, who are also looking into the Air Force's use of Trump Turnberry ― a golf resort located near an airport the military uses for refueling in Scotland.
REAL LIFE. REAL NEWS. REAL VOICES.
Help us tell more of the stories that matter from voices that too often remain unheard.