Trump Posts Sarcastic Response To Greta Thunberg's Tearful Climate Change Speech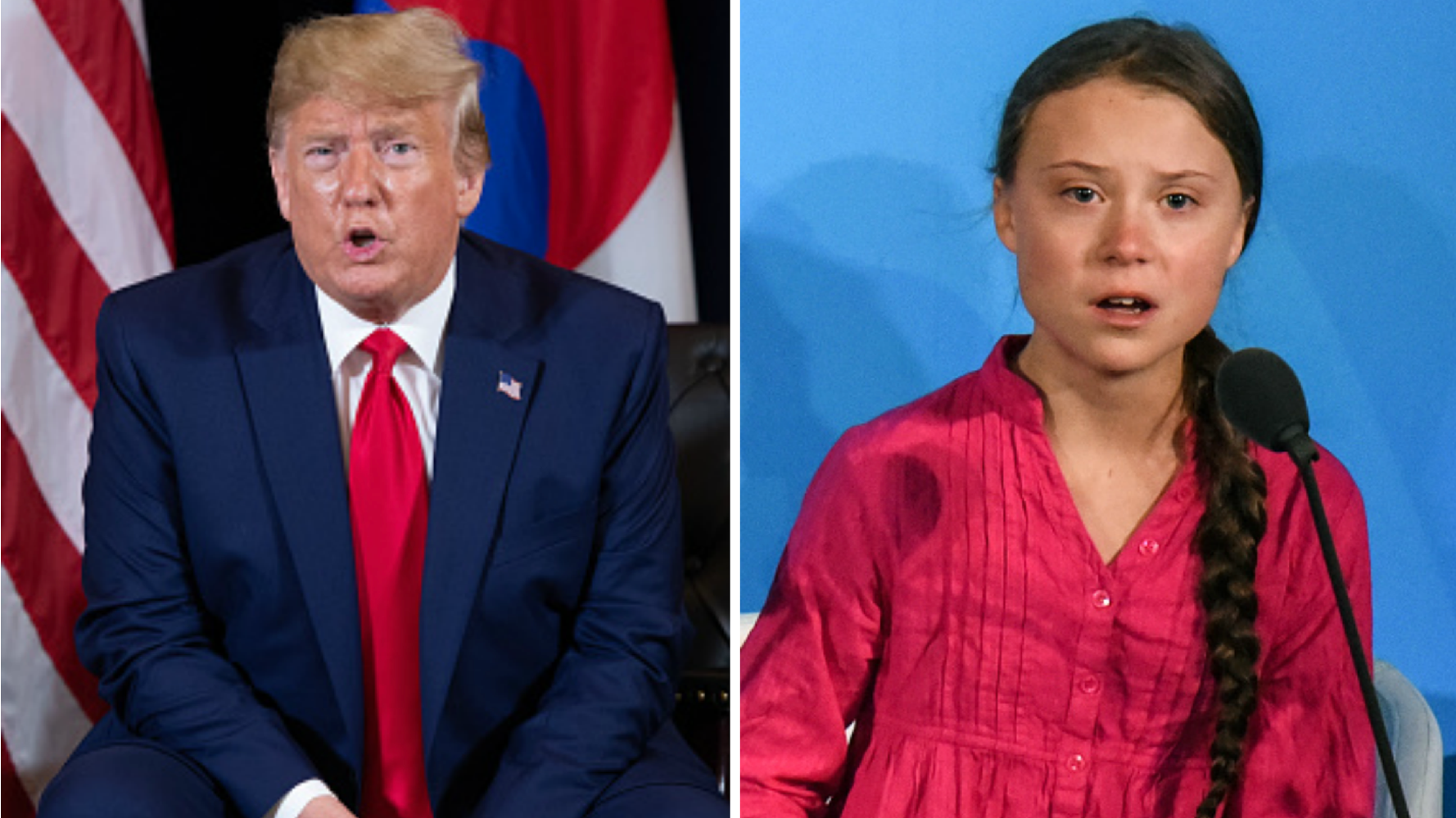 Thunberg delivered her powerful speech Monday at the U.N. Climate Action Summit.
"I shouldn't be standing here. I should be back in school on the other side of the ocean," said Thunberg, who sailed across the Atlantic to New York on a zero-emissions yacht to campaign for environmental action. "Yet you all come to me for hope? How dare you! You have stolen my dreams and my childhood with your empty words."
Trump, who has called climate change a "hoax," was not slated to attend the summit, but unexpectedly caught a few minutes of the event. Thunberg gave him a cold stare as he passed her ― a moment the internet loved.