Trump Reportedly Calls The Supporter He Fat-Shamed, And Twitter Imagines How It Went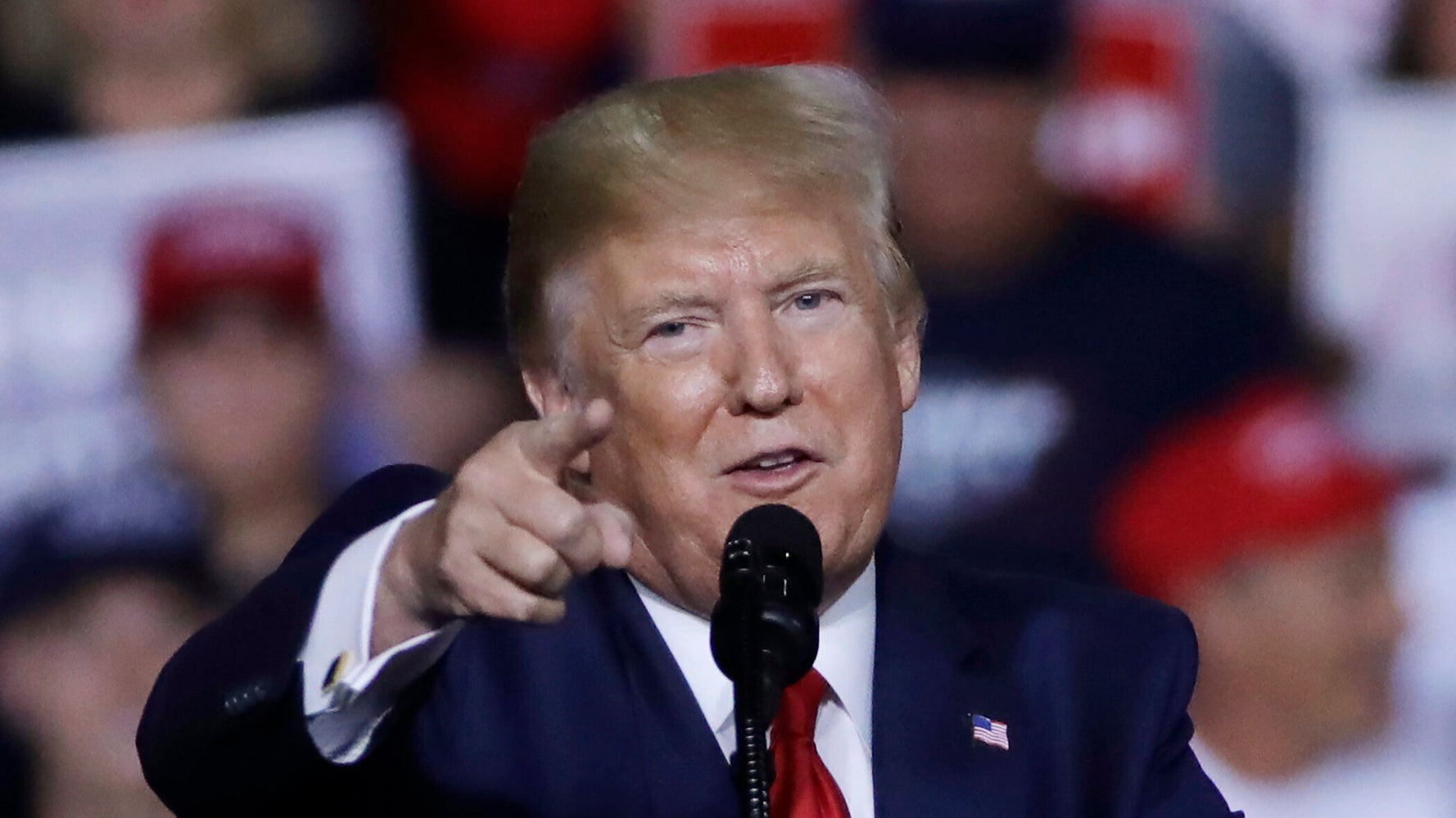 Donald Trump may have done something completely out of character: He tried to make amends for something he did wrong.
During Thursday night's rally in Manchester, New Hampshire, the president responded to a man he thought was a protester by fat-shaming him.
"That guy has got a serious weight problem. Go home, start exercising," Trump said from the lectern, referring to the man he believed was interrupting his speech. "Gotta bigger problem than I do. Got a bigger problem than all of us."
Trump had the man removed and, a few moments later, said without irony, "Our movement is built on love."
It turns out the man that Trump thought was a protester was actually a supporter, according to the Associated Press.
And that changed things big time for the president, who is notoriously apology-adverse.
On Friday, the president reportedly contacted the man to make amends for the comment, according to Washington Post reporter Philip Rucker:
President Trump called the supporter he shamed for being overweight at last night's rally from aboard Air Force One and left him a voicemail, per WH official.

— Philip Rucker (@PhilipRucker) August 16, 2019
Some people suspected there was a specific reason the president seemed eager to get on the man's good side.
So he gets a call because he's a Trump supporter but if he wasn't Trump would let his insult & fat-shaming stand. Nice.

— LuvMyRaiders 💋❤️ 🇺🇸🇬🇧 (@BritishRaider69) August 16, 2019
Because it is okay to humiliate Americans whose vote you will not get, but a supporter gets an apology. When is Trump going to realize a president serves the entire nation, not just his fans.

— Alison Berkowitz (@aliberk65) August 16, 2019
Other Twitter users couldn't help but imagine what kind of message the president left:
Trump's voicemail stated, "Since you were kicked out and didn't hear me finish talking about how great I am, let me give you a recap."

— Timothy Kenison 🌊 (@TimothyKenison) August 16, 2019
"what are you wearing right now? you exercising?"

— kevin (@KevINthe406) August 16, 2019
Exactly. How does that apology go? "I'm sorry, I wouldn't have fat shamed you if I had known you would vote for me."

— JA in Texas (@joanneintexas) August 16, 2019
In @sethmeyers 🍄rump voice: "Hello? Is this the fat guy from my rally? Good people on both sides say that it's all your fault. If you weren't fat I wouldn't have picked on you. So it's your fault, believe me! You're still voting for me right?"

— cstmoore (@cstmoore) August 16, 2019
White House officials insist he "did not use the words 'sorry' or 'apologize'" in the message, according to CNN reporter Kaitlan Collins:
Correction: Trump did not apologize, a White House official tells me. He phoned the supporter, left him a message thanking him for his support, but did not use the words "sorry" or "apologize." https://t.co/0G32RSHI1G

— Kaitlan Collins (@kaitlancollins) August 16, 2019
This story has been updated to include Kaitlan Collin's comment from the White House.