Trump Says He Secretly Invited Taliban Leaders, Afghanistan President To U.S.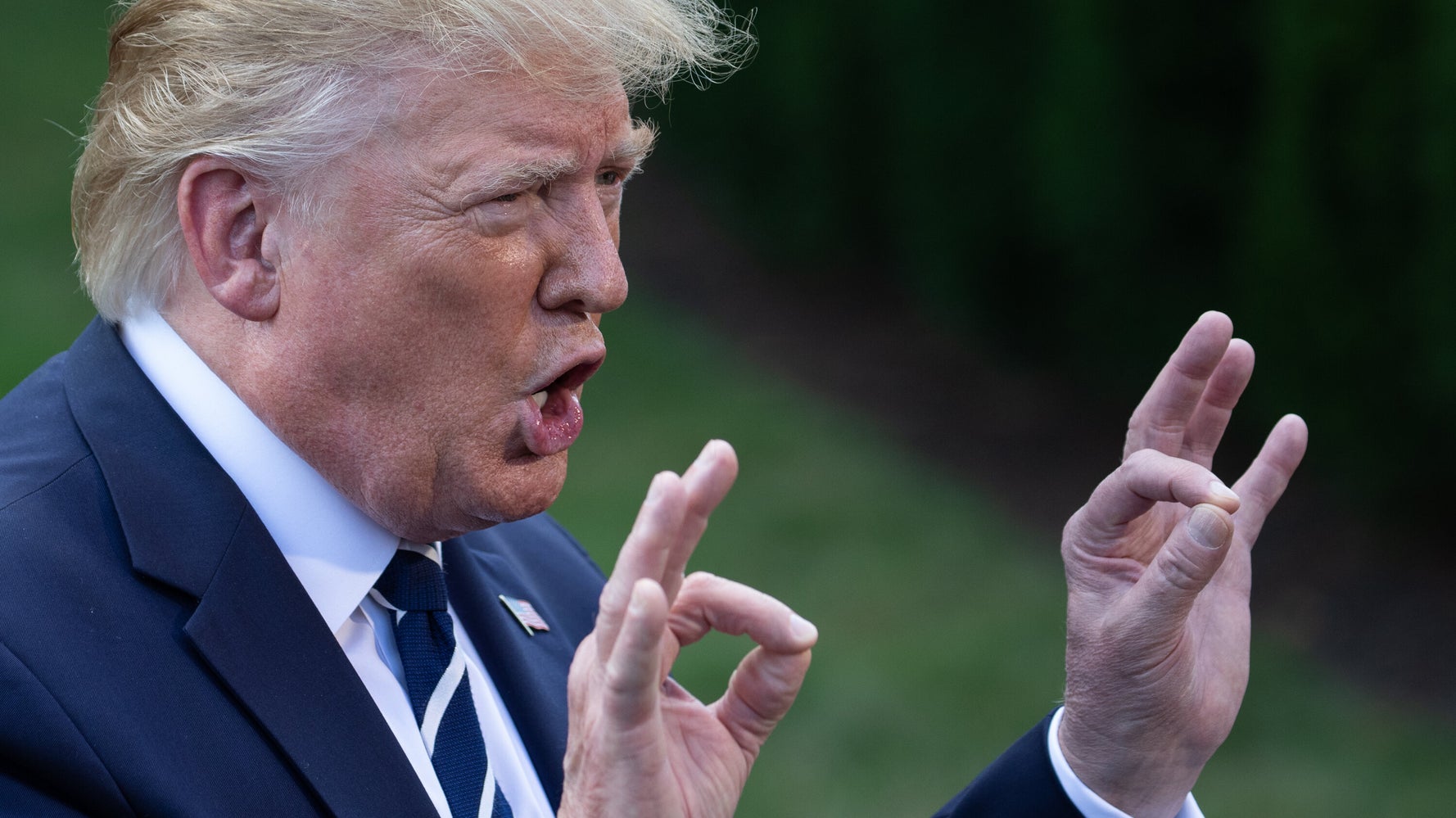 President Donald Trump revealed Saturday that he secretly invited Taliban leaders and the Afghanistan president to meet with him in the U.S., but called the meeting off before they were scheduled to land on Saturday.
In a series of tweets, Trump said he was forced to cancel the meeting, which would've taken place Sunday at Camp David in Maryland, after "they" admitted to a deadly attack in the Afghan capital of Kabul.
The president said that peace negotiations with the Taliban, which have been going on for months, were officially off the table. He also revealed that Afghan President Ashraf Ghani and the Taliban leaders were originally scheduled to arrive in the U.S. tonight.
The Taliban claimed responsibility for a car bombing in Kabul that killed 12 people, including a U.S. soldier, on Thursday.
In his tweet, Trump said they admitted to the attack to "in order to build false leverage" in their negotiations.
"I immediately cancelled the meeting and called off peace negotiations," the president said "What kind of people would kill so many in order to seemingly strengthen their bargaining position?"
President Ghani was scheduled to meet with Trump early next week but reportedly postponed the trip, according to the Associated Press.
Before the Kabul bombing, U.S. envoy Zalmay Khalilzad announced that the U.S. had reached an agreement with the Taliban "on principle." Khalilzad reportedly rushed back to Qatar, where his negotiations with the Taliban had taken place, after the attack.
Trump has long been a proponent of withdrawing the U.S. from Afghanistan and the recent peace talks between U.S. diplomats and the Taliban, which was reportedly close to a resolution, were part of those efforts, according to the New York Times.
While the Trump administration has been working for months to broker a peace deal, Trump has previously criticized former President Barack Obama for attempting the same.
In 2012, he described the Taliban as a "sworn enemy" of the U.S. "who facilitated 9/11″ while drawing attention to the Obama administration's efforts to negotiate with the insurgent group.
Democrats in Congress pointed out the irony of Trump inviting the Taliban into the country four days before the 18th anniversary of the Sept. 11 attacks carried out by Al Qaeda.
Responding to Trump's tweet late Saturday, Rep. Eric Swalwell (D-Calif.) wrote to the president: "You brought the Taliban to the United States the week of September 11?"
In his own late-night tweet, Rep. David Cicilline (D-R.I.) called Republicans "hypocrites."
"If [Obama] ever invited the Taliban to Camp David during the week of 9/11… My point is that Republicans are hypocrites who will never criticize President Trump no matter what he does."
REAL LIFE. REAL NEWS. REAL VOICES.
Help us tell more of the stories that matter from voices that too often remain unheard.