Trump Slams CNN's 'Liddle' Punctuation In Error-Riddled Tweet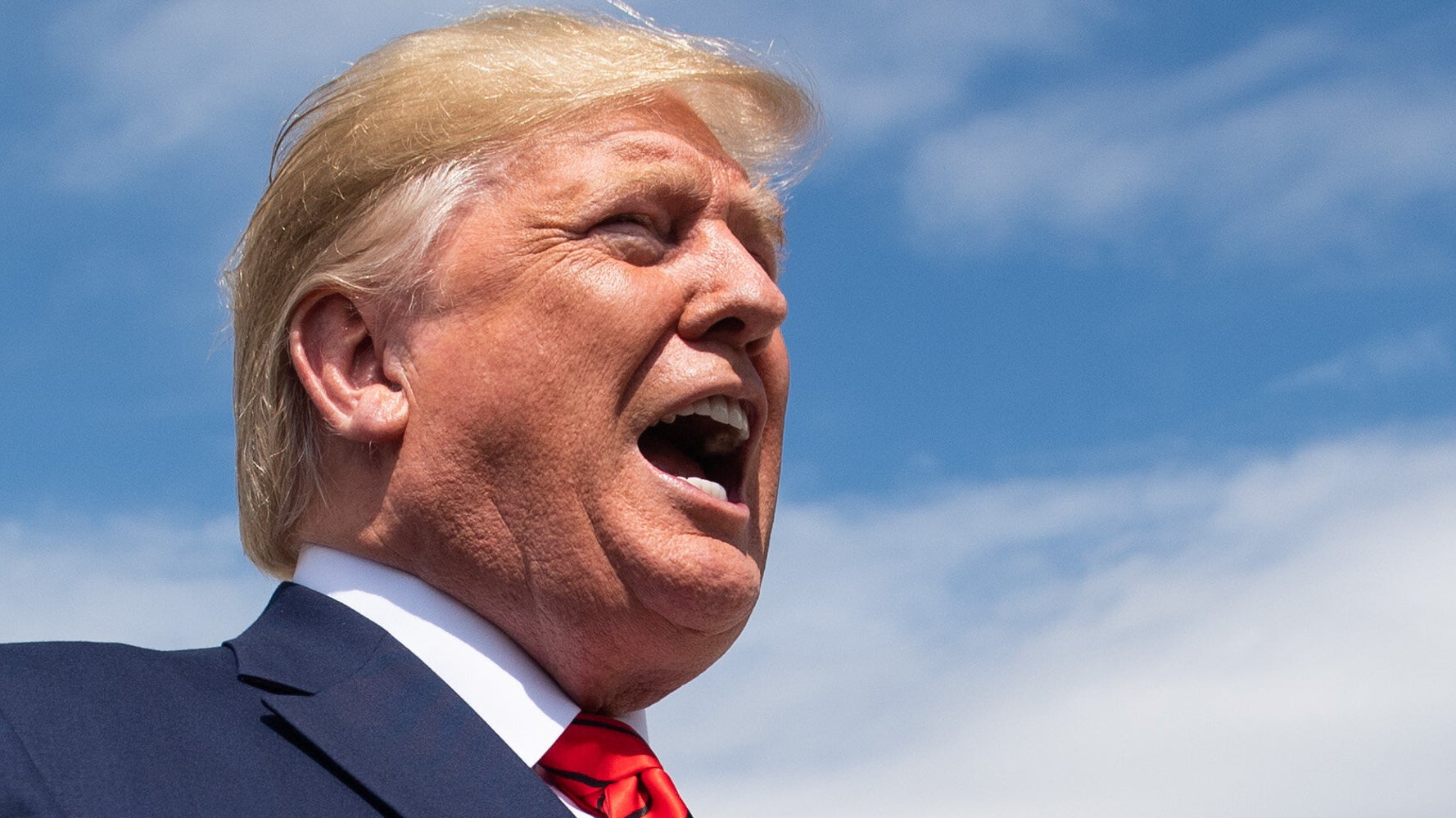 President Donald Trump was absolutely furious Friday after CNN printed his insult for Rep. Adam Schiff (D-Calif.) as "liddle" instead of "liddle'" with an apostrophe as he wrote it. Trump, however, called the missing punctuation a "hyphen." In any case, it's mystifying what an apostrophe (or hyphen) would be doing in the made-up word "liddle."
A CNN spokesperson, stumped by Trump's apostrophe in "liddle," quipped: "Is liddle' possessive as in 'self-owned?'"
Anyway, it's supposed to mean "little." He may have been searching for the word "li'l" as in "Li'l Abner."
Trump claimed that the dropped "hyphen" in liddle on a CNN chyron during a news story demonstrated "how dishonest the LameStream Media is." He also spelled "describing" as "discribing." And he missed hyphens in "never ending" and "low ratings" CNN.
The Merriam-Webster Twitter site slyly mocked Trump with an entry about the difference between a hyphen and an apostrophe.
Twitter wits had a range of barbs for Trump about his punctuation tirade.
REAL LIFE. REAL NEWS. REAL VOICES.
Help us tell more of the stories that matter from voices that too often remain unheard.