What, Me Worry? Marco Rubio Shrugs Off Trump's Call For China To Probe Biden As Joke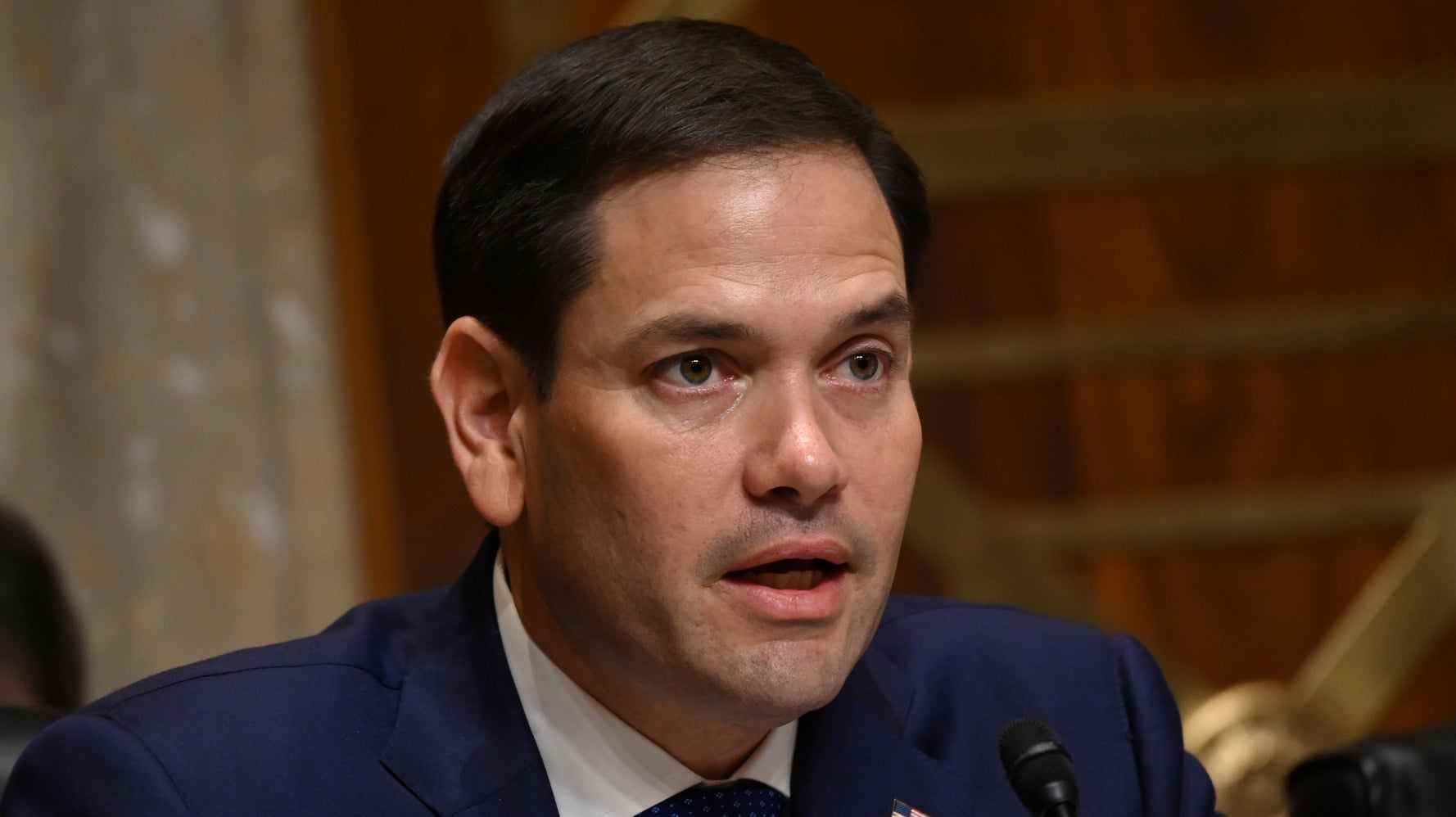 Sen. Marco Rubio (R-Fla.) appeared so very unconcerned Friday about Donald Trump calling on China to investigate his political rival Joe Biden that he had a difficult time presenting a coherent defense.
Trump, speaking to reporters outside the White House on Thursday, urged China to investigate the former vice president, just hours before CNN reported that he had raised the "political prospects" of Biden — and Sen. Elizabeth Warren (D-Mass.) — in a June phone call with Chinese President Xi Jinping. Trump also repeated his call to Ukraine to investigate Biden and his son — the exact request he made on a phone call in July that drew a whistleblower complaint, leading the House to formally launch an impeachment inquiry.
Rubio suggested Trump was merely "needling" the press Thursday. Rubio has been a longtime critic of China's autocratic government and its imprisonment and torture of dissidents.
"I don't know if that's a real request or him just needling the press, knowing that you guys were going to get outraged by it," he said at a Florida news conference. "He's pretty good at getting everyone fired up. The media responded right on task."
"I think he did it to … provoke you. He plays it like a violin, and everyone falls right into [it]. That's not a real request."
Former Acting U.S. Attorney General Sally Yates tweeted Friday that she believes Trump's remarks — proclaiming impeachable activities out loud — is a way to "hypnotize" the American public and normalize his behavior.
Twitter wits had some other observations about Rubio.
REAL LIFE. REAL NEWS. REAL VOICES.
Help us tell more of the stories that matter from voices that too often remain unheard.