GOP Rep Slams Trump's Quoting Of Pastor's 'Civil War' Warning As 'Beyond Repugnant'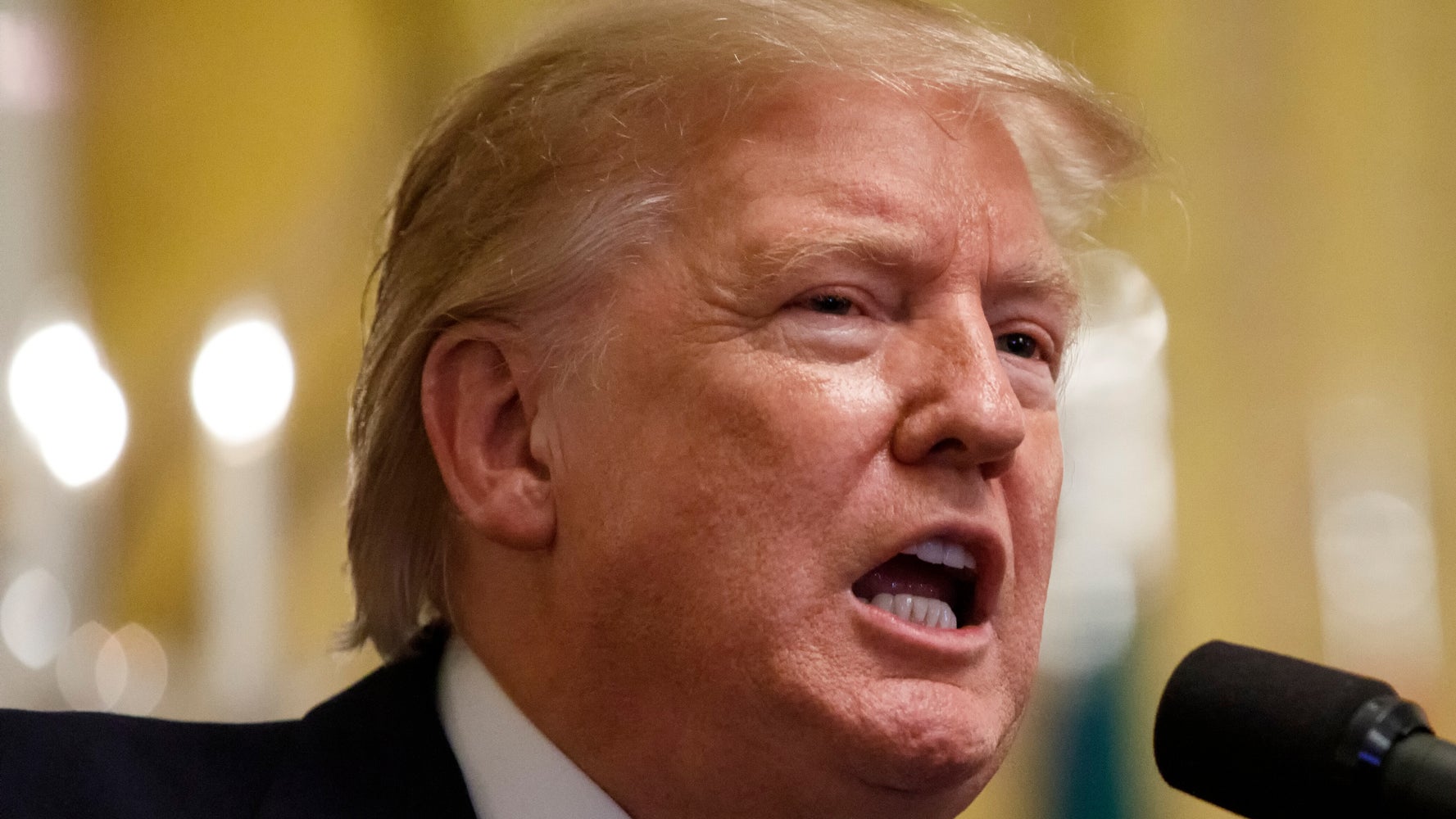 President Donald Trump on Sunday ominously raised the possibility of violence if he is removed from office, quoting an evangelical pastor who warned on Fox News of a "Civil War-like" fracture.
Illinois Republican Rep. Adam Kinzinger, an Air Force veteran of Iraq, quickly slammed Trump's tweet as "beyond repugnant," adding: "I have never imagined such a quote to be repeated by a President."
The Rev. Robert Jeffress said in an interview Sunday (see the video above) that "removing the president" will "cause a Civil War-like fracture in this nation from which this country will never heal."
"I have never seen them more angry," Jeffress, a right-wing megachurch pastor based in Dallas and powerful Trump supporter, said of evangelicals.
As many as 850,000 men were killed in the Civil War, according to a 2012 study by historians ― by far the greatest toll of any war in American history. An earlier estimate of 620,000 Civil War deaths approximately equaled the total American fatalities in the Revolutionary War, the War of 1812, the Mexican War, the Spanish American War, World War I, World War II, and the Korean War, combined, the National Park Service says.
Jeffress, who also preaches on radio and TV, has said that Jews are going to hell. He has characterized both Islam and Mormonism as heresies from the "pit of hell," and called evangelical Christians who don't support Trump "morons."
Sen. Brian Schatz (D-Hawaii) also slammed Trump's tweet.
"This is just a reprehensible way to talk and people could get hurt," Schatz warned. He added that this "isn't about partisan teams anymore."
Sen. Chris Murphy (D-Conn.) cited Trump's warning in a tweet and wondered if Republicans will now support the impeachment inquiry against the president — and condemn him in "strong, unequivocal terms."
In addition to the outrage expressed by politicians against Trump's tweet, other followers of the president were stunned:
REAL LIFE. REAL NEWS. REAL VOICES.
Help us tell more of the stories that matter from voices that too often remain unheard.