Nancy Pelosi On Impeachment: 'All Roads Seem To Lead To Putin'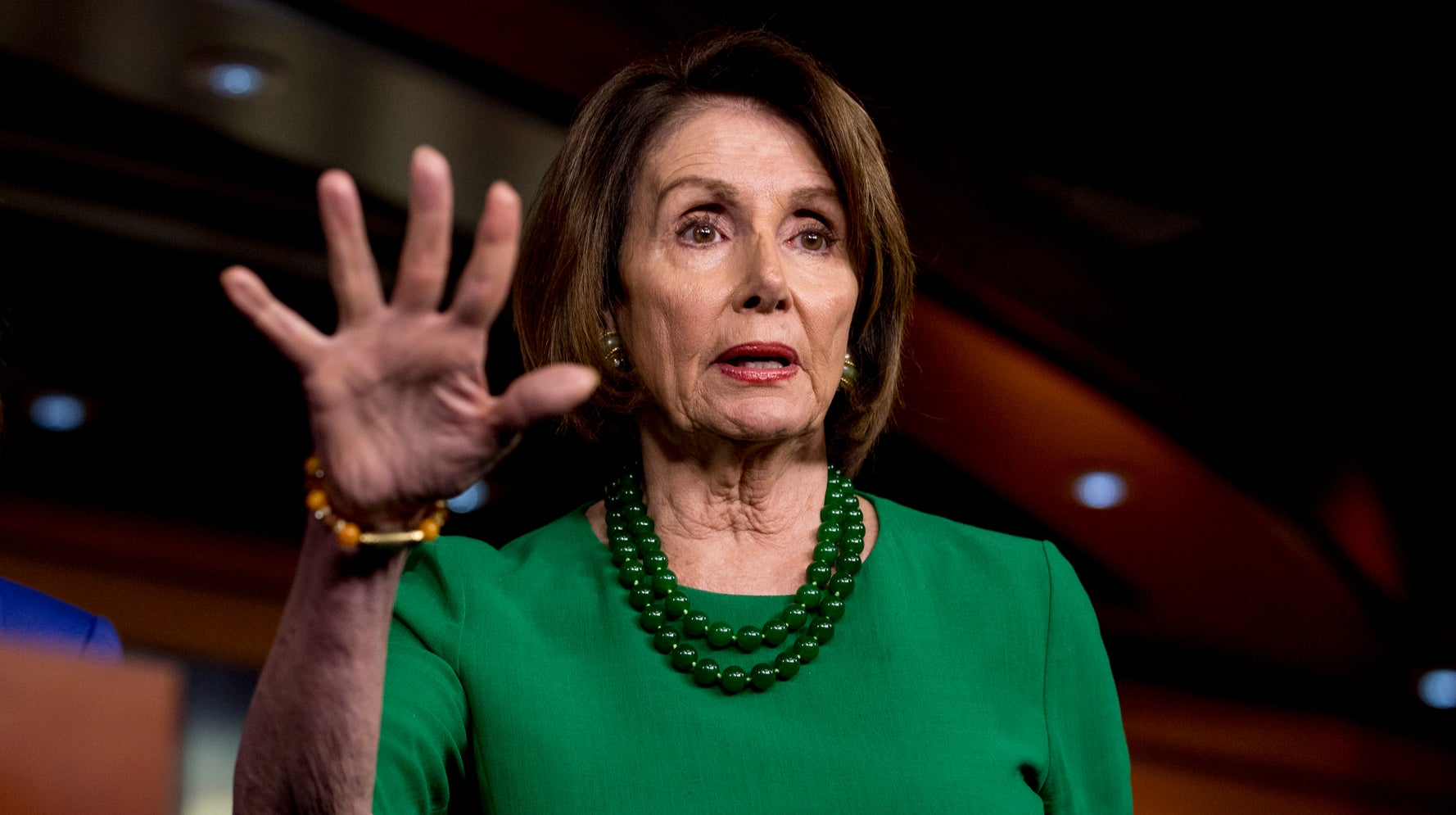 House Speaker Nancy Pelosi (D-Calif.) said Tuesday that an impeachment inquiry into President Donald Trump has so far led congressional committees to Russian President Vladimir Putin.
"All roads seem to lead to Putin with the president," Pelosi said during a news conference to update reporters on the investigation.
Pelosi also said Tuesday that the House would not be voting on the impeachment inquiry "at this time," despite being urged by Trump and Republicans to do so.
When asked why she wouldn't "call the [Trump] administration's bluff" by holding the vote, Pelosi replied: "We're not here to call bluffs."
"We're here to find the truth to uphold the constitution of the United States," she added. "This is not a game for us. This is deadly serious."
House Intelligence Committee Chairman Adam Schiff, who also spoke at the news conference, said congressional committees have made "dramatic progress in answering some of the questions" that stem from the July 25 phone call in which Trump pressured Ukrainian President Volodymyr Zelensky to investigate former Vice President Joe Biden and his son Hunter.
Two whistleblowers came forward after the call to file complaints against Trump, which prompted Pelosi to open a formal impeachment investigation.
The White House released a summary of the call, in which Trump pushed Zelensky to investigate Biden, a political rival. Congress then obtained text messages from former special envoy to Ukraine Kurt Volker, which show Volker and other U.S. officials discussing efforts to pressure Ukraine for the political favor.
Schiff said the Trump administration has continued to "stonewall" congressional committees and that the State Department refuses to turn over requested documents as part of the investigation.
Last week, White House attorneys sent a letter to House leaders, including Pelosi and Schiff, saying the administration would not participate in the House impeachment inquiry. They also accused Democrats of attempting to overturn the results of the 2016 election.
Trump's personal attorney Rudy Giuliani on Tuesday intentionally missed his deadline to comply with a subpoena for documents linked to Trump's dealings with Ukraine. Instead, he sent a letter via his own personal attorney Jon Sale, calling the investigation "baseless" and claiming the documents requested by three House committees were protected under attorney-client privilege.
This article has been updated with additional context about the impeachment inquiry.
REAL LIFE. REAL NEWS. REAL VOICES.
Help us tell more of the stories that matter from voices that too often remain unheard.