Pence's Stay At Trump's Irish Golf Resort Is Now Under House Investigation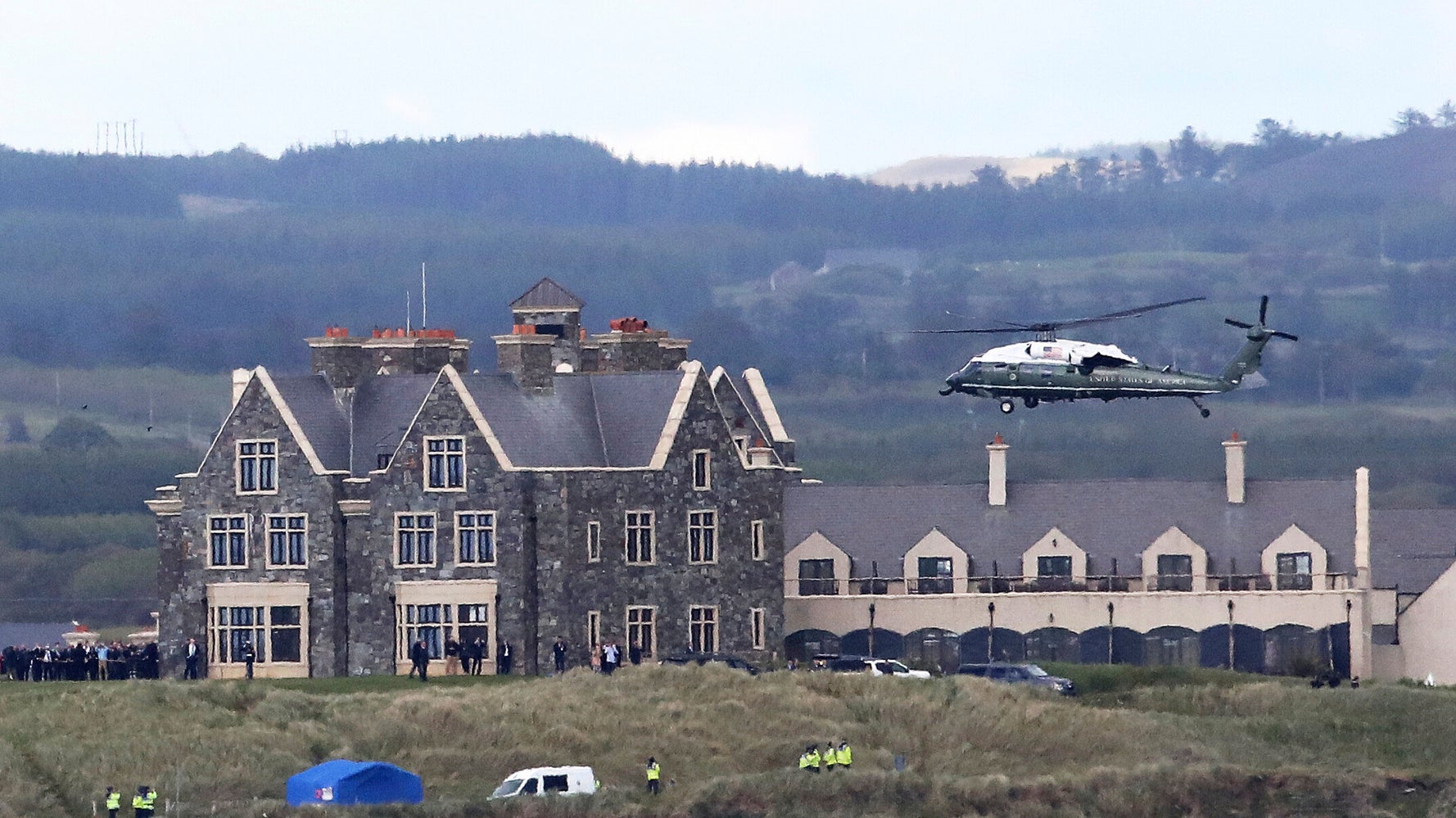 Two House committees announced Friday that they are investigating potential violations of the Constitution's emoluments clauses by President Donald Trump, Vice President Mike Pence and others in the Trump administration.
House Oversight Committee Chairman Elijah Cummings (D-Md.) sent four letters requesting itemized costs and other documentation regarding Pence's controversial stay this week at the Trump International Golf Links and Hotel in Doonbeg, Ireland.
Whether Trump violated the Constitution by suggesting the next Group of Seven summit be held at his Miami resort, Trump National Doral, is the subject of a separate inquiry by the House Judiciary Committee.
The vice president was forced to defend his decision to stay at Trump's Irish resort, saying Tuesday that it was close to his "ancestral hometown." (Pence is of Irish descent.) Critics maintained that the resort was not at all convenient for Pence's purposes, as it is 180 miles from Dublin, where the vice president was meeting with Irish leaders.
The oversight committee also asked for information about the president's stay at the same resort in June, which prompted similar questions over whether Trump was using the presidency to enrich himself, against the Constitution. Trump's post-London detour to his Irish golf course ran up a tab of $3.6 million, footed by American taxpayers.
"The Committee does not believe that U.S. taxpayer funds should be used to personally enrich President Trump, his family, and his companies," Cummings wrote in Friday's letters.
House Judiciary Chairman Jerry Nadler (D-N.Y.) and Rep. Steve Cohen (D-Tenn.), chairman of the Subcommittee on the Constitution, Civil Rights and Civil Liberties, also voiced concerns about Trump soliciting foreign business to his properties ― particularly when he floated the use of his Miami resort for the next G-7 summit.
"They love the location of the hotel," Trump said last month. "They also like the fact is it right next to the airport for convenience. And it is Miami, Doral, Miami, so it is a great area."
"Potential violations of the Foreign and Domestic Emoluments Clauses of the Constitution are of grave concern to the Committee as it considers whether to recommend articles of impeachment," Nadler and Cohen wrote.
A potential impeachment inquiry stalled this summer even as it gained support among House Democrats.
In July, a federal appeals court handed the Trump administration a victory in an emoluments-related lawsuit filed by two Democratic attorneys general in 2017, instructing a lower court to dismiss the case.
REAL LIFE. REAL NEWS. REAL VOICES.
Help us tell more of the stories that matter from voices that too often remain unheard.