Sarah Huckabee Sanders Joins Fox News And Everyone Is Making The Same Joke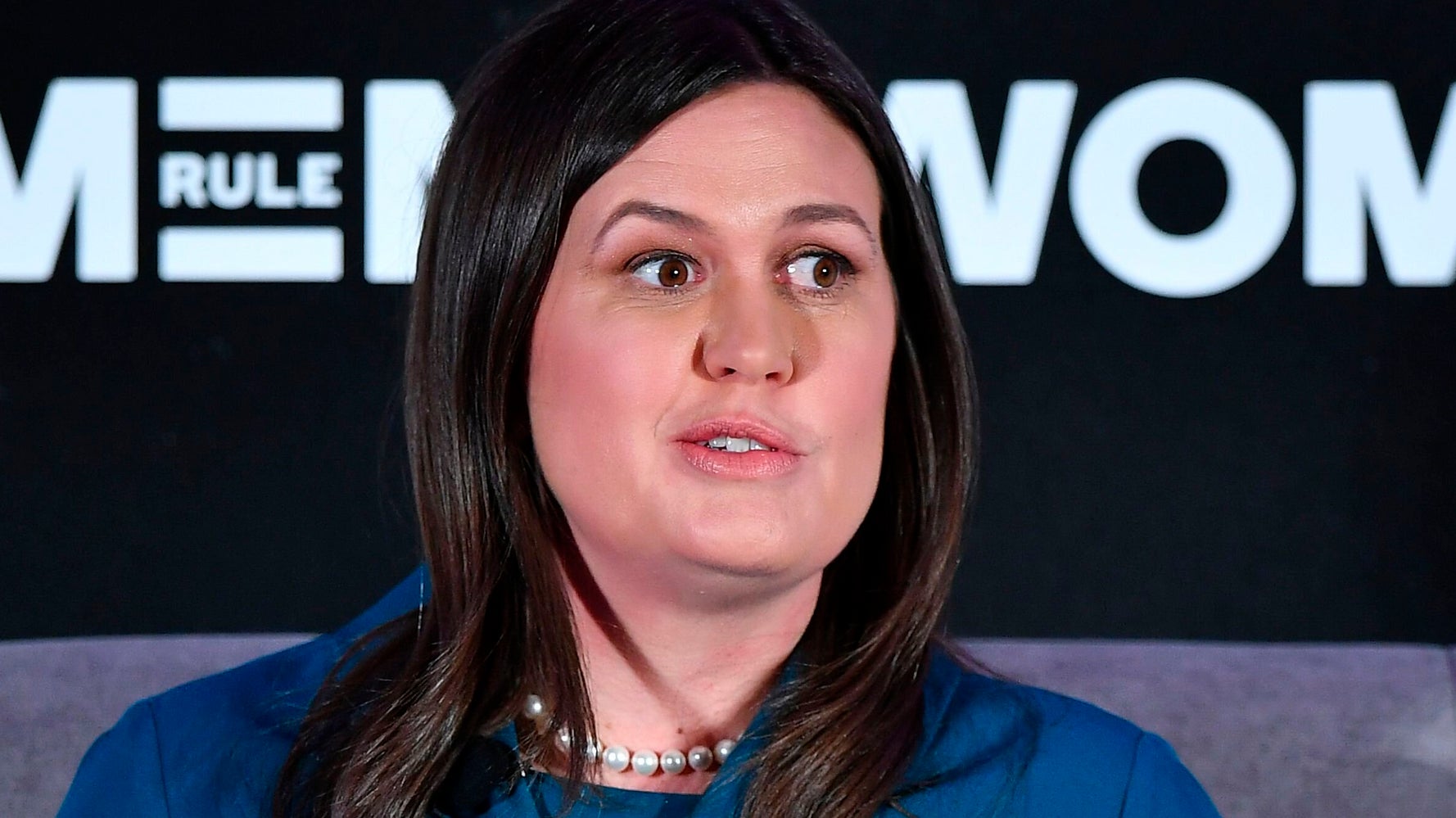 Critics suggested it was no surprise that Huckabee Sanders, who repeatedly obscured the truth on behalf of Donald Trump during her time in his administration, should join the widely watched conservative network whose primetime anchors often stump for the president.
Sanders left the White House in July.
Former CBS news anchor Dan Rather tweeted that her new role was "about as surprising as water flowing down hill." "In a way, Sarah, you've been a Fox contributor all along," responded another person.
The news that Sarah Huckabee Sanders is joining Fox News is about as surprising as water flowing down hill.

— Dan Rather (@DanRather) August 22, 2019
Congrats for joining the Hall of Liars Sarah!

— Kristina Wong ❄️ (@mskristinawong) August 22, 2019
I'm not surprised Sarah Huckabee Sanders is joining Fox News, but I will be surprised to see what she looks like as a blonde.

— Chelsea Handler (@chelseahandler) August 23, 2019
Big congratulations to you, Sarah! I'm sure your recent experience twisting the truth into pretzels and outright lying prepared you well for your new career at @FoxNews.

— Greg Olear (@gregolear) August 22, 2019
Well you proved that you can lie as naturally as breathing, so you should fit right in!

— JC (@Jenncey) August 22, 2019
Dancing with the Stars turned you down ?

You weren't working for Fox News already when you were at the White House?

— PD (@PDinCanada) August 22, 2019
Perfect job for you. Contributing liar on political issues.

— 🇨🇦 Canadians Stand With The Resistance! 🇨🇦 (@CarmenN1955) August 23, 2019
You're a natural. What better place for Trump's former propaganda than Trump state TV?

— ResistanceRules (@ResistanceRules) August 22, 2019
It's frankly no surprise you're joining a hateful, bigoted, racist, xenophobic, lying bunch of toads that spread fake news and rightwing propaganda. You'll fit right in, Slanders!

— Mike P Williams (@Mike_P_Williams) August 22, 2019
In a way, Sarah, you've been a Fox contributor all along.

— Robb Royer (@TXFartingsworth) August 22, 2019
Good luck on the new season of "Dancing With The Facts"!

— PWthm11 (@pwtham11) August 22, 2019
🦊🦊🦊🦊 Who knew you could find another job lying for a living???

— Sharon Dennis (@sddphoto) August 22, 2019