Seth Meyers Blitzes Trump's Latest Meltdown: 'Once Again, He Lost His Mind'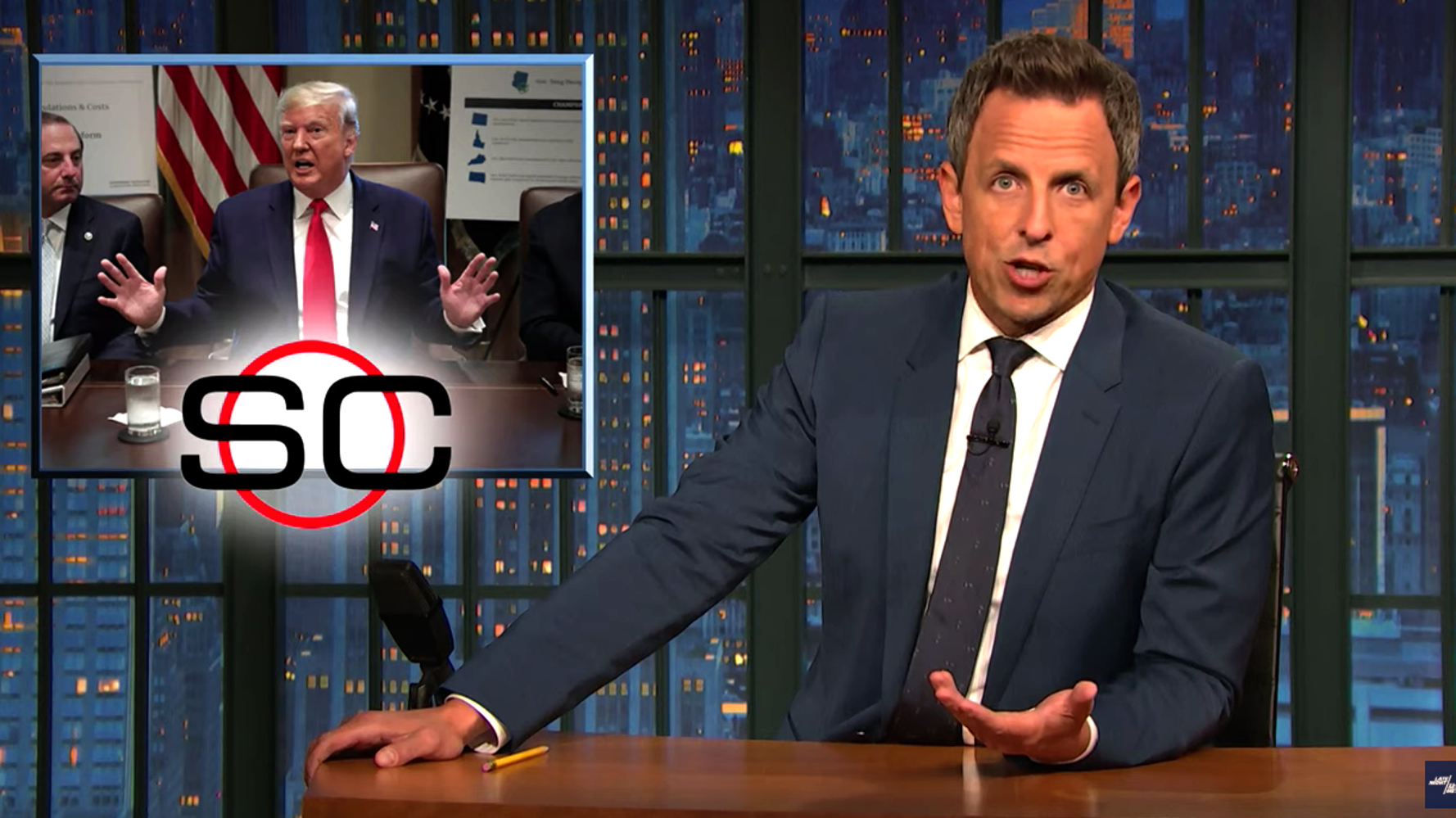 Seth Meyers recapped the latest dramas of Donald Trump's tumultuous tenure on Monday night by assessing the president's mental state.
"Today, Donald Trump talked to reporters and once again he lost his mind. In fact, you should just assume that's always the case. His mind has always been lost," Meyers said. "At this point, it would be more shocking if CNN told us his mind had been found. Breaking news: Trump was normal today."
The "Late Night" host also covered the president's most recent comments on Syria, his rage over the controversy surrounding his now-reversed decision to hold the G-7 at his Miami resort and Mick Mulvaney's admission that there was a quid quo pro on Trump's call with Ukrainian President Volodymyr Zelensky.
Check out Meyers' recap above.