White House Wanted NOAA To Lie About Hurricane Forecast To Appease Trump: Report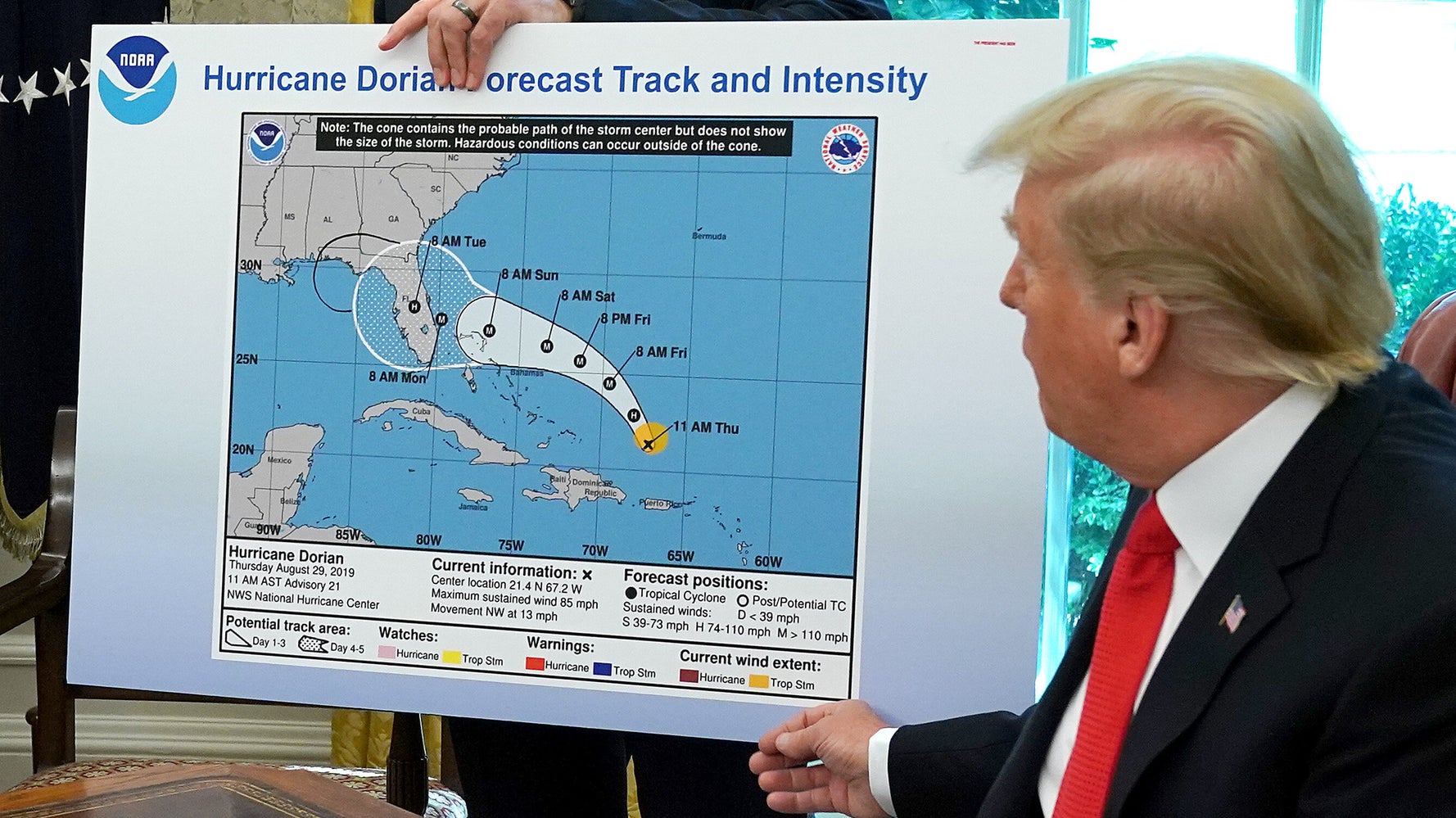 The White House reportedly wanted the National Oceanic and Atmospheric Administration to contradict scientists saying Alabama would not be struck by Hurricane Dorian after President Donald Trump continued to falsely claim the state was in the storm's path.
Acting White House chief of staff Mick Mulvaney told Commerce Secretary Wilbur Ross to have NOAA repudiate forecasters who pushed back on Trump's claim, according to a report by The New York Times. The stupidity began earlier this month after Trump falsely tweeted that Alabama would be one of the states to be hit by the hurricane.
The Birmingham branch of the National Weather Service corrected Trump, tweeting that "no impacts from Hurricane #Dorian will be felt across Alabama. The system will remain too far east." That only drew the ire of the president, who continued to insist that he was right and went so far as to present a weather map seemingly altered with a Sharpie to give the impression Alabama was threatened by the storm.
NOAA then rebutted Brimingham's tweet, apparently at the behest of the White House, saying it "spoke in absolute terms that were inconsistent with probabilities from the best forecast products available at the time."
According to the Times:
In pressing NOAA's acting administrator to take action, Mr. Ross warned that top employees at the agency could be fired if the situation was not addressed, The New York Times previously reported. Mr. Ross's spokesman has denied that he threatened to fire anyone, and a senior administration official on Wednesday said Mr. Mulvaney did not tell the commerce secretary to make such a threat.

The release of the NOAA statement provoked complaints that the Trump administration was improperly intervening in the professional weather forecasting system to justify the president's mistaken assertion. The Commerce Department's inspector general is investigating how that statement came to be issued, saying it could call into question scientific independence.