Bill De Blasio, NYPD: We'd Arrest Trump If He Shot Someone On 5th Avenue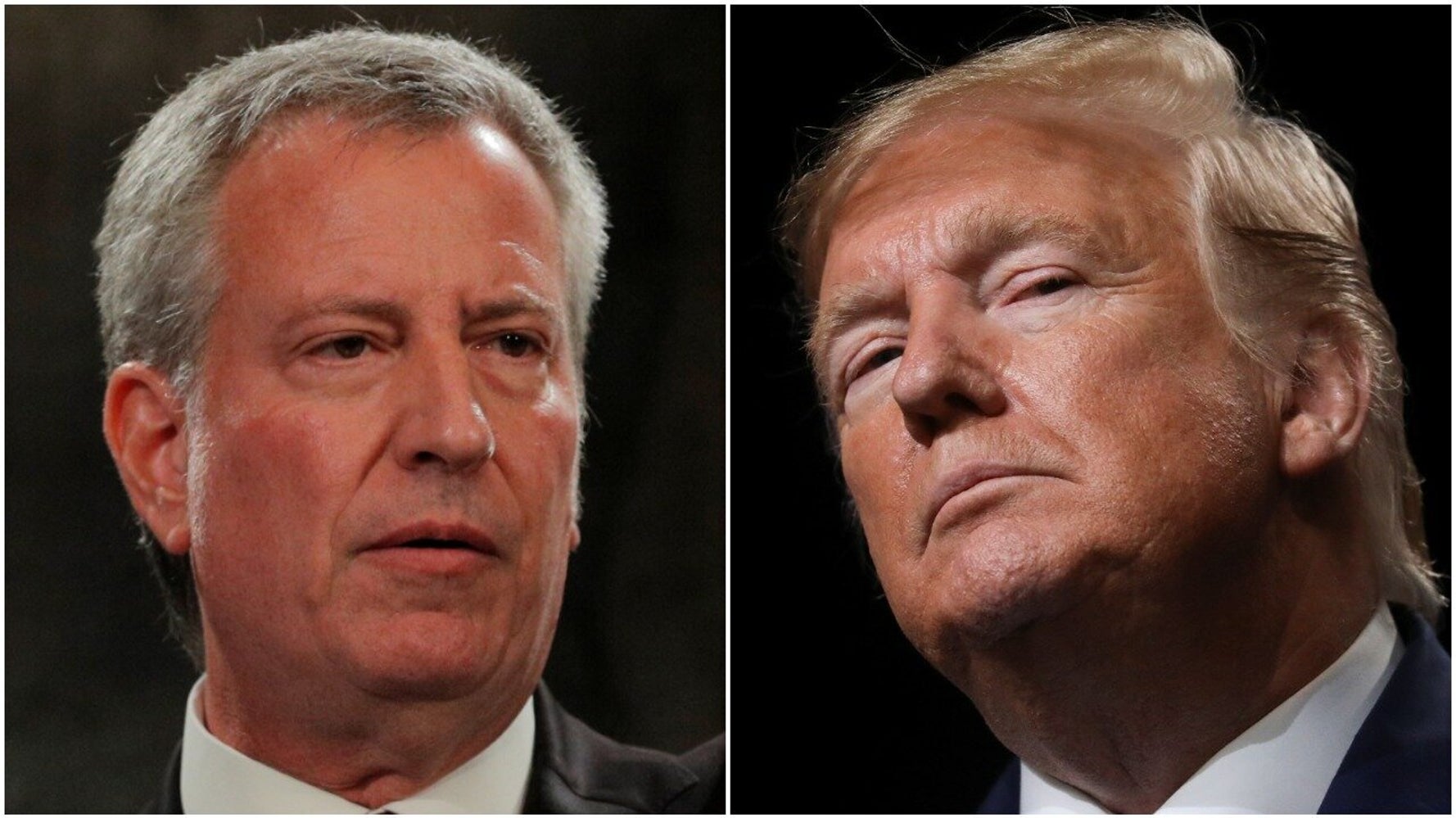 Donald Trump's lawyer William Consovoy believes the president could skirt prosecution even if he shot someone in the middle of New York's Fifth Avenue ― but the city's mayor and police department aren't on the same page with him.
Consovoy, who is representing the president in a dispute over the Manhattan district attorney's subpoena for his tax returns, told a federal appeals court Wednesday that Trump's presidential immunity means he could not be charged with a crime even if he shot someone.
The Fifth Avenue reference stemmed from Trump's boast at a 2016 Iowa campaign rally that he "could stand in the middle of Fifth Avenue and shoot somebody" without losing any of his voters.
At a news conference Thursday, New York Mayor Bill de Blasio and NYPD First Deputy Commissioner Ben Tucker said that, president or not, Trump would face charges if he did any such thing.
"If anybody shoots someone, they get arrested. I don't care if they're the president of the United States or anybody else," De Blasio said, according to Politico.
"If you shoot someone, you should get arrested, and we would arrest him."
Police would arrest Trump for a shooting, just the same as anybody else, Tucker added.
De Blasio also berated Consovoy for his rhetoric, saying that nobody is above the law.
"Anyone who calls themselves a lawyer who would say that, should not be a lawyer," de Blasio said.
The Justice Department's longstanding view is that a sitting president cannot be charged with federal crimes. Last year, Trump's personal attorney Rudy Giuliani said that Trump could not be indicted even if he shot former FBI Director James Comey.
REAL LIFE. REAL NEWS. REAL VOICES.
Help us tell more of the stories that matter from voices that too often remain unheard.