Trump Scraps Plan to Host 2020 G-7 Meeting at His Florida Golf Resort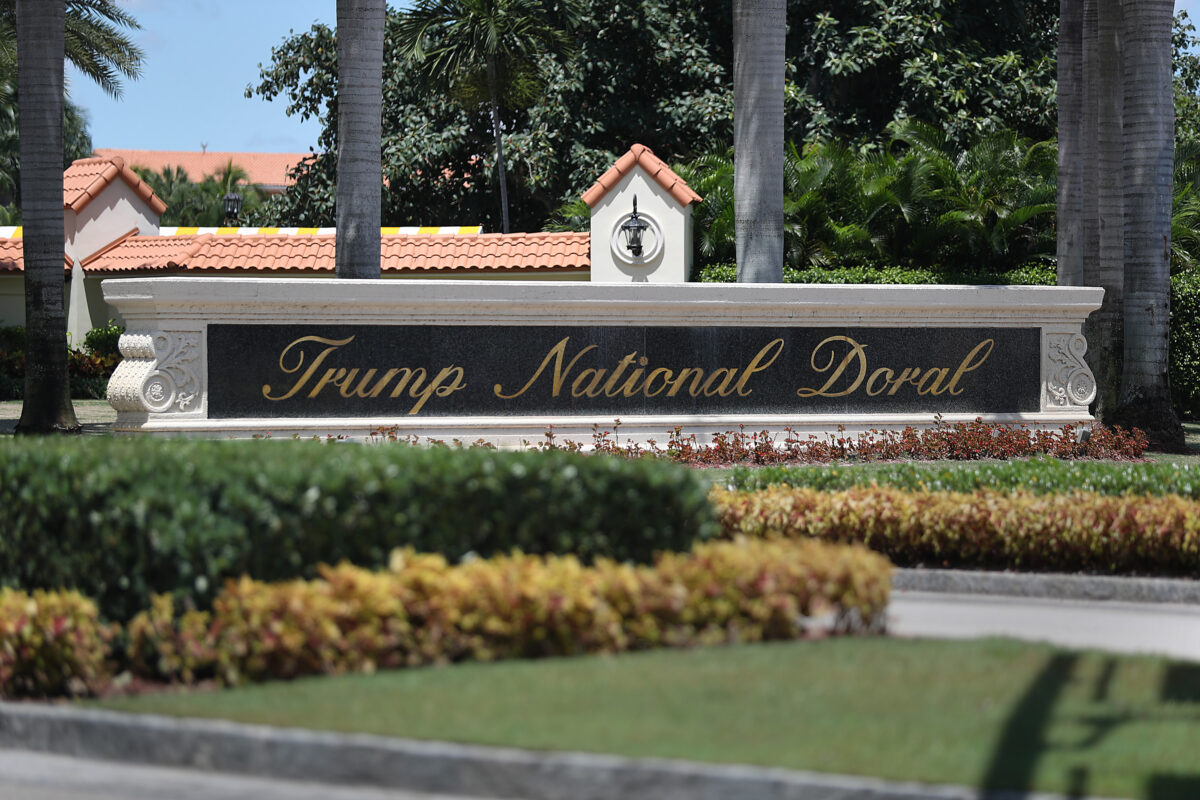 President Donald Trump on Oct. 19 withdrew his Florida golf resort from consideration to host the G-7 summit next year because of criticism from Democrats and their media allies.
Acting White House Chief of Staff Mick Mulvaney announced on Oct. 17 that the United States chose the Trump National Doral golf resort near Miami to host the summit from June 10–12, 2020. He said the administration arrived at the choice after a meticulous selection process starting with a list of 10 locations and including criteria used by prior administrations.
In a series of messages on Twitter, Trump explained that he was willing to host the event at no cost to the United States and at no profit for the resort.
"I thought I was doing something very good for our Country by using Trump National Doral, in Miami, for hosting the G-7 Leaders," the president wrote. "But, as usual, the Hostile Media & their Democrat Partners went CRAZY!"
"Therefore, based on both Media & Democrat Crazed and Irrational Hostility, we will no longer consider Trump National Doral, Miami, as the Host Site for the G-7 in 2020."
The White House immediately restarted the selection process for a new site, with Camp David among the locations, Trump said.
The White House sent advance teams to 10 locations and whittled the list down to four finalists. Trump Doral was clearly superior to the other options, Mulvaney said, adding that a member of the advance team told him, "Mick, you're not going to believe this, but it's almost like they built this facility to host this type of event."
Trump and Mulvaney both mentioned that Doral's configuration would allow each nation to have a separate building.
"And it became apparent at the end of that process, that Doral was, by far and away the best physical facility for this meeting," Mulvaney said.
Democrats have said they would investigate Trump's plan to host the G-7 at his property after he floated the idea in August. The decision also sparked criticism from a number of Republicans.
The announcement prompted requests from Democrats for detailed records from the White House to explain why any of the other sites weren't chosen and how much taxpayers would pay.
In May, the Washington Post reported Doral's operating income had fallen 69 percent since 2015, citing company documents that it reviewed.
Then-President Barack Obama held the 2012 G-8 summit at Camp David, which is in Maryland, about 60 miles northwest of Washington.
Trump first floated the idea in August after attending the G-7 in France. He has also hosted world leaders at some of his other properties, including at his Mar-a-Lago oceanfront club in Palm Beach, Florida.
Despite the resort's intent to host the summit at no cost, Trump's critics alleged that doing so would amount to a violation of the Constitution's emoluments clause, which prohibits government officials from receiving salaries, fees, or profits from foreign and domestic governments without congressional approval.
"I think the President has pretty much made it very clear since he's got here that he doesn't profit from being here," Mulvaney said. "He has no interest in profit from being here. It's one of the reasons that he's not taken a salary since he's been here. He's given that salary to charity."
Reuters contributed to this report.
Follow Ivan on Twitter: @ivanpentchoukov